At H.J. Baker, safety is our number one operational priority and our people make certain to share their knowledge and expertise through the industry.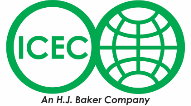 Every day, H.J. Baker & Bro., LLC. helps industries do more. Our products improve the availability and quality of food, natural resources, infrastructure, and more. As an industry and as good neighbors, we look to work with our communities to find the best ways to help further their business.
At H.J. Baker, a commitment to excellent customer and supplier relationships is a core part of our mission. We focus on growth as a valued producer, marketer and distributor. Our collective skills, industry knowledge and integrity benefit our customers, suppliers, business partners, employees and the community.